FC Softline Antiker - aging of paves/slabs
antiquing of paves/slabs directely on the production board
installation after the lowerator into the existing loop
low place requirement
soft edge rounder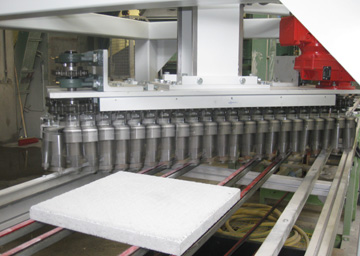 With the new FC Softline-Antiker, Paves or Slabs can be antiqued smooth directely on the production board.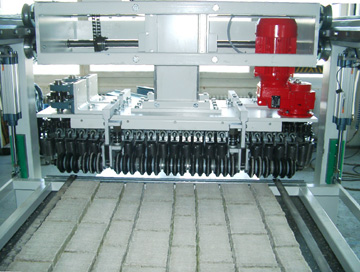 FC Softline Antiker - aging of paves/slabs
Depending on the required cycle time the machine can be equipped with several stations or two machines in a line. Retrofitting in an existing line without any problems possible, only two board stations are required.