FC Milling + Brush combinated system
"dry" processing
no big grinding line necessary
various handling width available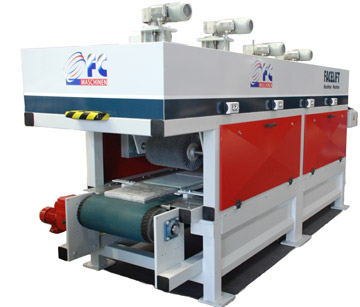 With the FC Milling + Brushing system, concrete tiles and other linear elements of concrete can be milled and brushed in a throughput production. The machine works in a "dry" process, no expensive water recycling needed.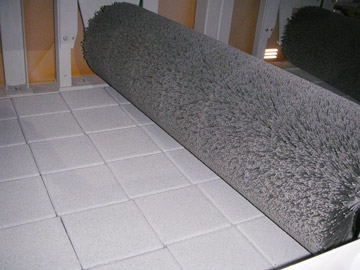 FC Milling + Brush combinated system
The result is a high grade product, normally produced with a big grinding line.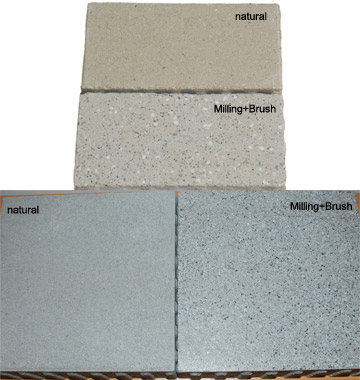 According to the customers needs, the machine is available with differnt handling width and speed.