FC Colouring device
Concrete tiles that have been produced on a hermetic press can be given a coloured effect with our colouring device.

The device is fixed onto a roler carrier and can quickly be set aside to the press when needed.
Working process
The first layer concrete falls from the batching device into the shell mould, then into the main mould. During this prosess, the colour is added, giving the tiles the marble look.
...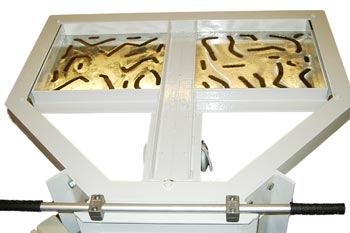 The device can be delivered for use of multible colors.