FC Facelift Brushing
Machine for coating the surfaces of concrete products

The Brushing device is a machine to coat the surface of concrete products with the help of new developped special brushs.

Treating the surface with up to 12 different brushing stations, the surface is compacted and smoothened which results in a matt - shiny look.
To get the surface that you wish, we use brushes with different grain sizes.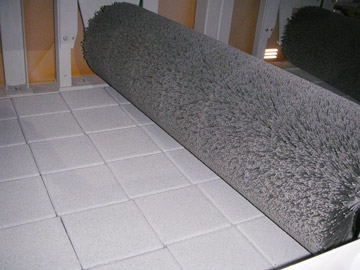 ...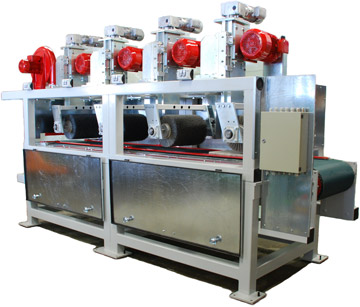 The machine works "dry", meaning an expensive dispostal for mud is not necessary.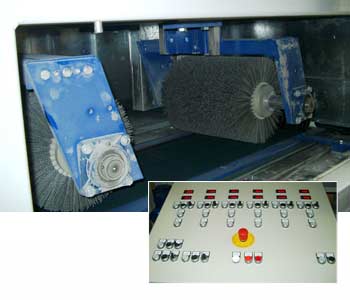 For concrete products like tiles, stones or other elements we offer individual solutons and schemes.